Super exciting news — guess who is a Certified Dubsado Specialist?!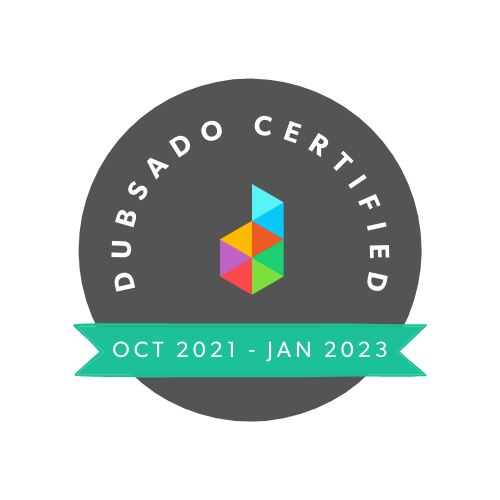 ME!!
As of October 2021, I passed the certification exam Dubsado's new education program, and became a Certified Dubsado Specialist. What does that mean, you ask… well to sum it up, my years working in the Dubsado Platform building my skills for automation, my training on how to use their platform and overall just daily working with the CRM's uses and limitations have allowed me to be evaluated and ranked at a Specialist according to their own standards.
So being a Dubsado Certified Specialist doesn't magically make me instantly an amazing CRM Automation and Workflow Guru. What is shows is like a certificate for my skills, showcasing to my clients that I am ranked in the top tier by Dubsado's own team.
Did I really need to take this test to get a badge? No. But I see it is an addition to my portfolio of tools and items to showcase to clients. It's like saying I am Adobe Photoshop certified or am AWS certified – the ranking does not give me the skills but shows I have earned the accoladed by putting time and effort into learning the product or service.
The reason I proudly show this badge on my site now, it for YOU, my clients. Because I want to prove my worth to you so that when you book services with me, you know that I am worth it. In the past I have had business owners reach out to me for help and tips on how to solve problems in Dubsado, after the original person they hired let them down, or just left the job unfinished.
For other, watching the videos and reading the articles may sound good in theory but they are so lost they need to know that they can have someone do it with them or for them, instead of messaging endlessly on the Dubsado support chat to figure out how to make their business work – causing them to struggle with providing services to their clients ultimately.
My heart goes out to all the people who post problems like this on social media, message boards or just reach out for a consultation to see if I can actually solve their problem and not make ten more later.
It is because of this that when I got the chance to be one of the first to be accepted into the Certification program, I leapt at the chance. Because I want the stamp of approval from the company you want me to help you set-up to run your business for you.
So when you contact me for a strategy session to help you, or hire me to complete set-up your backend workflows and system — know that I have your back and I want you to love Dubsado as a tool for your business as much as I do.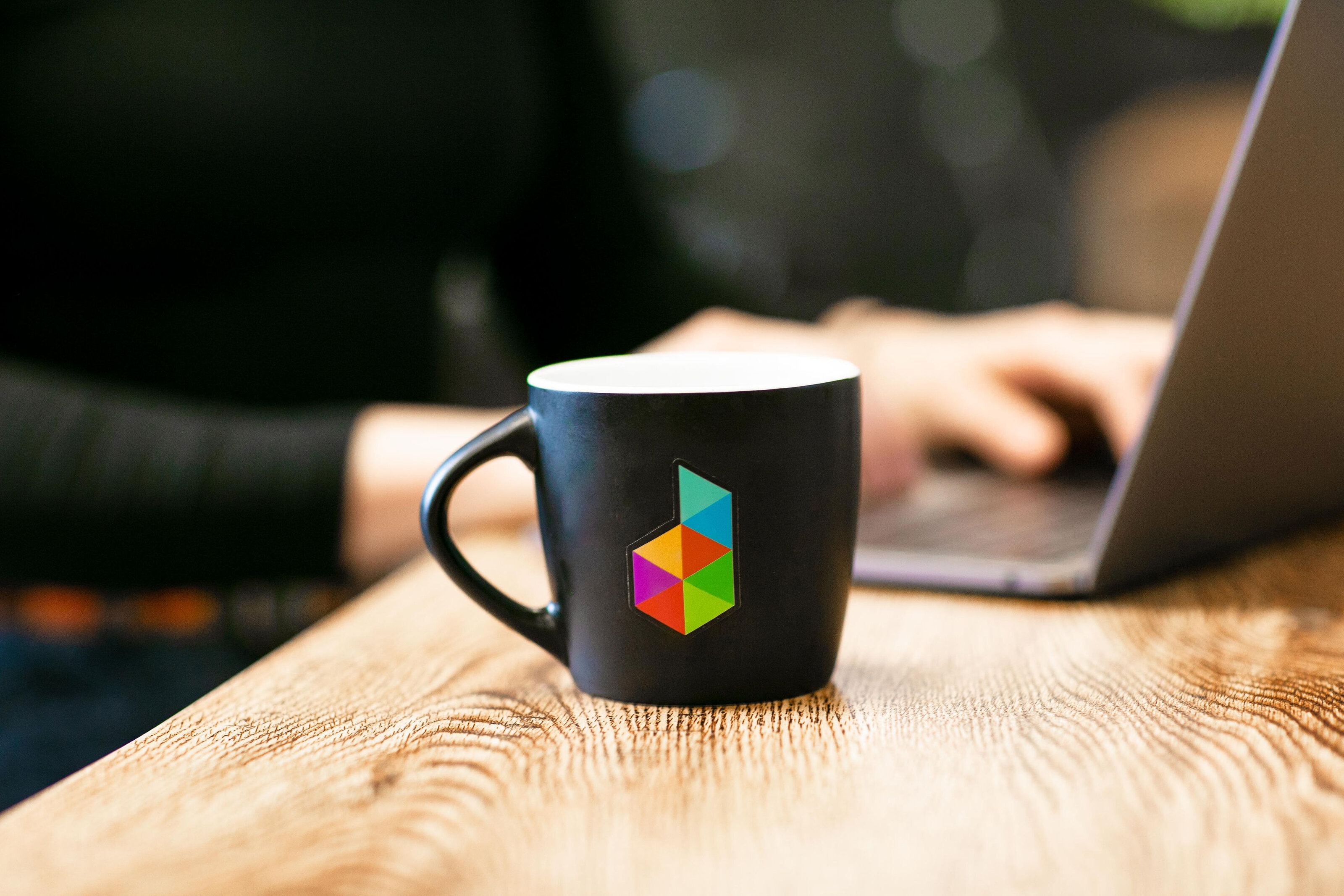 What does the certification process mean for Grace + Company Designs?
The process for getting certified was not a simple pop quiz or freebie given away for participation. NO! I had to study and work my butt off to know all the little tiny tid-bits of information about Dubsado's options and settings.
PHASE 1: THE INITIAL CERTIFICATION
Before I could even qualify for Dubsado Certification, I had to take a pre-exam, like a placement test of sorts to make sure I was knowledgable enough to be considered. After passing essentially the PSATs, I was required to go through ALL the education course materials for basic information to the advanced items, including a prep webinar. Finally in early October, an email landed in my inbox like my Hogwarts letter of Acceptance and I was so excited!
The email contained a link to not a simple House Sorting like at Hogwarts, but a grueling 90-minute certification exam that made me wish I had fought a troll or dragon. As mentally draining and nerve-wracking as I felt at the end, I was proud to have passed the exam and receive my badge.
SO IS THAT IT THEN?
I will annually be required to renew my certification with Dubsado to maintain my Certified Specialist badge, which to me make perfect sense. Dubsado is a platform that is always adding and improving to it's features and functionality and as someone who is supposed to provide service and education to other business owners, I am happy that Dubsado has made this a requirement. In addition to being certified, I am also a part of their Beta Program and am so happy to be able to be a part of the testing process to better learn how each new feature works and to offer real world insight for their development team in how their customers use the platform.
So I have a badge, what does that mean for you, as a client?
When you book services with Grace + Company Designs or purchase items from my DIY Shop (coming soon!), you know that I am a trusted professional backed by the company itself.
Because I have access to content before most users, I am able to prepare materials and perfect methods to better help your business adapt to and utilize new features as well as provide educational support and video tutorials.
If you are signing up with Dubsado for the first time, I can save you 30% off your first year (or month) of membership — all you have to do is use code 'rebekahheffington'.
I have a couple options for Dubsado Services that can be beneficial to your business practices and client experience:
Done-For-You Complete Dubsado Set-Up, where I will work with your to map out the needs of your backend workflow and create a system that presents a branded client experience that matches the services you offer.

Done-With-You Strategy Call, feel like you can work with Dubsado but don't know where to start setting up your business? I offer a video call where we will walk through your process and I will help you analyze your problem areas and give notes on how to improve as well as a strategy pack to show you how to set up these changes as pdf guides and video walk-throughs. This option allows you to elevate your brand with the help of a pro, but you are doing the work yourself.

Custom Coded Forms — Dubsado Proposals are so amazing, and I have a Genie to help me make them that much more amazing. I offer custom coded form template for you to be able to deliver branded proposals for booking, sales landing pages or even a mini website complete with an about me section, navigation and faqs.

Check out this blog post where I talk more about Genie and why custom coded forms are superior to adding images to make the layout 'pretty'.

(coming soon) DIY Shop Items to make Dubsado that much better as well as freebies, education courses and more!
Whatever you decide, I'm excited to help you take back your time with Dubsado!